One of New York's most well regarded physicians, Dr. Jennifer Meller is the Director of Internal Medicine at Park Avenue Medicine, a leading Internal Medicine practice in NYC.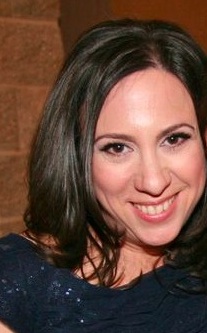 Dr. Meller is renowned for blending exceptional medical skill with compassion and attention to detail.
Dr. Meller has the unique ability to focus on patient's individual needs, addressing both physical and emotional well-being. Well known for her excellence in preventive care,
her sharp diagnostic acumen, personable demeanor and warm bedside manner, Dr. Meller is recognized by both patients and colleagues as a standout in her field. Dr. Meller is featured in
Castle Connolly as a Top Regional Doctor, and in
NY Times Magazine's Superdoctors.
Over 400 online five star reviews attest to the outstanding, high quality personalized care that Dr. Meller provides to each and
every patient.
Board Certified by the American Board of Internal Medicine since 1999, Dr. Meller practices in our upscale, state of the art office nestled on Manhattan's Upper East Side. Dr. Meller is an Attending Physician at New York Presbyterian Hospital, and is a Clinical Assistant Professor of Medicine at Weill Cornell Medical College. During her fifteen years at NY Presbyterian, Dr. Meller has supervised and trained numerous medical students, interns, and residents, and has served on various hospital committees and boards.
Dr. Meller earned her undergraduate degree at NYU where she was accepted into the prestigious Presidential Scholars Program, and graduated having earned the distinctions of Phi Beta Kappa and Magna Cum Laude. She received her M.D. degree at NYU School of Medicine, and completed her Internal Medicine Residency training at one of NYC's most demanding training programs at Bellevue & NYU Hospitals. Dr. Meller is passionate about providing excellence in the healthcare sector and is currently enrolled at the Wharton School of The University of Pennsylvania, where she is expected to earn her MBA degree in 2016.
Dr. Meller is a member of the American Medical Association, and of the Medical Society of the State of New York. Dr. Meller resides in New York with her husband, a leading gastroenterologist, and two children.


For availability and appointment requests please call our office or click on the Zocdoc link below. For other inquiries please call or email our office at the link below. We look forward to meeting you and attending to your health care needs.
drmelleroffice@parkavemedicine.com